Prof. Dr. Daniel (Dan) Gould, USA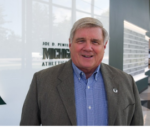 Professor, Dr. Daniel Gould is the former Director of the Institute for the Study of Youth Sports and the Gwen Norrell Professor of Youth Sports and Student-Athlete Well-Being Emeritus in the Department of Kinesiology at the Michigan State University (1977-1983, 2004-2022). As director, he provided leadership, scholarship and outreach aimed at transforming the face of youth sports to maximize its physical, psychological, and social benefits. Earlier Dr. Gould was the Bank of America endowed chair in the Department of Sport and Exercise Science at the University of North Carolina Greensboro (1988-2004) and held positions at the Kansas State University (1982-1984) and the University of Illinois (1984-1988). During his career Dan has focused equal attention on teaching, research, and service activities in applied sport psychology.
As applied sport psychology educator, Dan has taught a large number of graduate courses in the area and supervised numerous master's degree and 40 plus doctoral students. Passionate about teaching, Dan was honored when he received the University of North Carolina Greensboro Alumni Teaching Excellence Award. Dan is a co-author of the most renown and influential textbook Foundations of Sport and Exercise Psychology (with Bob Weinberg) and several other highly acclaimed books, such as Understanding Psychological Preparation for Sport: Theory and Practice of Elite Performers (with Lew Hardy and Graham Jones), Handbook of Sport Coaching (with Cliff Mallett) and Reflections from a career in sport psychology.
As a researcher, Dr. Gould has studied the stress-athletic performance relationship, sources of athletic stress, stress and burnout in young athletes, motivation, talent development, parental influences in youth sports, life skills development through sport, and the psychology of coaching. His research was funded by the US Olympic Committee, the USTA, NFL Charities, US Swimming, US Skiing, and USA Wrestling. He has over 200 scholarly publications and he has made over 150 regional, national, and international scholarly presentations in over 30 countries worldwide.
Dan was a certified consultant and is an active fellow in Association for Applied Sport Psychology (AASP). He was also honored to serve as President of AASP and the founding coeditor of The Sport Psychologist. Dr. Gould has consulted extensively with athletes of all age and skill levels and involved in a wide range of sports including numerous Olympic athletes.
Dr. Gould's global contributions to the field of sport psychology were highly recognized. He has been listed among top ten U.S. sport psychology specialists and the 100 most influential sport educators in America, received the first Australian sport psychology scholar award, USA Wrestling Man of the Year for his sport science work, AASP professional practice and mentoring awards, the US Council of Coaching Excellence Legacy Award, and an honorary doctoral degree from Vrije Universiteit Brussels in Belgium.
---
Prof. Dr. Diane L. Gill, USA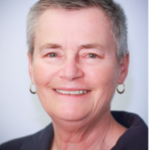 Dr. Diane L. Gill is a professor in the Department of Kinesiology at the University of North Carolina at Greensboro (UNCG). She received her M.S. and Ph.D. degrees from the University of Illinois, and her B.S.Ed. from the State University of New York College at Cortland. She held faculty positions at the University of Waterloo and the University of Iowa before moving to UNCG where she has served as Associate Dean of the School, Head of the Department, and held the Linda Arnold Carlisle Distinguished Excellence Professorship from 2010-2014.
Professor Gill's research focuses on social psychology of sport and physical activity with emphases on psychological and social well-being, inclusion, gender and cultural diversity issues and competencies. A highly regarded scholar, Dr. Gill published Psychological Dynamics of Sport and Exercise (4th ed. 2017), over 40 book chapters, and over 150 refereed journal articles. Through her 50-year career her primary teaching has been in sport and exercise psychology, and under Dr. Gill's supervision 85 PhD/EdD students from around the world successfully completed their degrees.
In her early career, Dr. Gill provided psychological skills training to Intercollegiate Softball and Basketball Teams and consulted with a Roller Speed Skating Club. In her continuing career, she contributed various invited applied presentations and articles, including some on serving LGBT youth in physical education and sport, and several scientific summaries for Elevate Healthwhile serving on the President's Council on Fitness, Sport, and Nutrition. Recently Dr. Gill played a key role in developing UNCG's Online EdD in Kinesiology program, which is designed for practicing professionals and focuses on professional scholarship and practice in kinesiology.
Dr. Gill's outstanding contributions have been widely recognized. Dr. Gill is a fellow in several professional organizations, including the American Psychological Association (APA), National Academy of Kinesiology (NAK), and the Association for Applied Sport Psychology (AASP). She is listed among eight American female trailblazers in sport and exercise psychology and she has received prestigious awards including Distinguished Scholar Awards from National Association of Kinesiology and Physical Education in Higher Education (NAKPEHE) and North American Society for the Psychology of Sport and Physical Activity (NASPSPA), National Association for Girls and Women in Sport (NAGWS) Honor Award, and Distinguished Contributions to Science and Research in Exercise and Sport Psychology Award from the American Psychological Association, to name just a few. Her professional service includes being former editor of the Journal of Sport and Exercise Psychology, Quest, and Women in Sport and Physical Activity, and former president of APA Division 47 (Exercise and Sport Psychology), the Research Consortium of AAHPERD (now SHAPE) and of NASPSPA.
---
Prof. Dr. Dieter Hackfort, Germany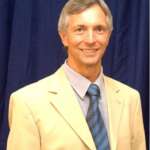 Prof. Hackfort is distinguished for his contribution to research, practice, and international leadership, as well as for the lasting impact he has left on the domain of sport psychology. As clearly stated in the ISSP Hall of Fame official document, this Project was established to ensure and increase awareness of exemplary work, such as the accomplishment of milestones, the formation of essential perspectives, and the development of a fundamental disciplinary framework for the profession of sport and exercise psychology. The academic and professional achievements of Prof. Hackfort have excelled from both theoretical and applied perspectives. He has made a significant impact on the field of sport psychology, and he is also known to have an exemplary character and reputation that is consistent with the ISSP's core values of integrity, equity, and inclusiveness.
Prof. Dieter Hackfort has achieved a high level of proficiency in two main areas:
Prof. Hackfort has published extensively in several sub-areas of sport psychology essential contributions on a range of issues, i.e., action theory, functional meaning of emotions and emotion presentation, pre-, peri-, and post-performance routines, career management, methodological issues, and the concept and operationalization of a mental test and training system (MTTS). His articles on these topics have been published in leading scientific journals. In addition, he is Senior-Editor of landmark publications like the Handbook of Research in Applied Sport and Exercise Psychology: International Perspectives, the Dictionary of Sport Psychology, and the Encyclopedia of Sport and Exercise Psychology and Co-Editor of a number of leading books in sport psychology, among them the Routledge Companion to Sport and Exercise Psychology and Psychology in Professional Sports and the Performing Arts. He is the Co-Founding Editor and served as a Co-Editor-in-Chief with Gershon Tenenbaum of the International Journal of Sport and Exercise Psychology.
Prof. Hackfort has served in a number of ISSP capacities, i.e., Treasurer of the ISSP, ISSP President, and ISSP Past-President. He has made a significant impact by working for decades to promote sport psychology around the world, through the organization of numerous international seminars and workshops, providing keynote addresses, and initiating many research and professional development projects. From 1985 to 2016 he held professorships on three continents (Asia, Europe, North America). Eight of his seventeen former doctoral students are today in a position as professor in Germany and abroad. In addition, he provided sport psychology consultations to many elite athletes in various Olympic and professional sports.
From both perspectives – academic and applied, Prof. Hackfort is a role model for any individual who desires to attain a high level of professional performance. His contribution to the field, as well as to the development of the ISSP, has been eminent.
---
Prof. Dr. Gershon Tenenbaum, Israel
Dr. Tenenbaum is one of the most active and visible colleagues in the international Sport and Exercise Psychology community during the last four decades. His research is documented in more than 350 articles published in peer-reviewed journals in psychology and sport psychology in areas of expertise and decision-making, psychometrics, and coping with physical effort experiences. He wrote and edited 12 books, e.g., Methods of Research in Sport Sciences; Quantitative and Qualitative Approaches (co-authored by Mercy P. Driscoll; Meyer & Meyer, 2005), and the Handbook of Sport Psychology (third edition, co-edited by Robert C. Eklund; John Wiley & Sons, 2007). He served as a Co-Editor-in-Chief (with Dieter Hackfort) of the International Journal of Sport Psychology and was a Co-Founder and Co-Editor-in-Chief more than a decade (with Dieter Hackfort) of the International Journal of Sport and Exercise Psychology.
As a Professor in three continents – a unique experience and contribution to our next generation: Europe (Israel), Australia (Southern Queensland), and the US (Florida) he educated students in Sport and Exercise Psychology (SEP). Many of his doctoral and masters' students continue to dominant the sport and exercise domain in academic and practice endeavors. Furthermore, Gershon supported student-athletes when he was the Sport Psychologist of the Florida State University Football Team during their NCAA 2013 Championship.
Gershon's service to the sport and exercise domain are outstanding. From 1982 to 1994 he served as the Director of the respected Ribstein Center for Research and Sport Medicine Sciences at the Wingate Institute in Israel. He served as a Secretary and President of Israel's National society of sport psychology and sociology. He was a director of various congresses, conferences, and symposia in Israel, including the IX. World Congress of the ISSP at Wingate 1997.
In the General Assembly of this Congress, Gershon has been elected for President of the ISSP (1997-2001), and made significant changes and contribution to the scientific and practical aspects of the field. He was elected to become a member of the MC in 1989 and from 1993 to 1997 he served as General Secretary, supporting the MC to operate after the sudden death of Denis Glencross in the first year of his Presidency.
Professor Tenenbaum received several distinguished awards for his academic and scientific accomplishments. In 1997 he received the ISSP Honor Award and in 2013 The ISSP Distinguished International Sport Psychologist Award. He is a member and fellow of several scientific and professional forums and societies, a highly respected researcher, educator and leader in our field and beyond. Currently he is a Professor and Head of the Graduate Program in Sport Psychology in the Reichman University, School of Psychology, Herzliya (Israel) and a Professor in the Faculty of Public Health Sciences in Ariel University.
---
Prof. Dr. Gloria Balagué, Spain
Dr. Gloria Balagué was born in Barcelona, Spain, and is a Clinical Associate Professor Emerita in Psychology at the University of Illinois at Chicago.
Dr. Balagué got her Diploma in Psychology from the University of Barcelona. Soon after her studies, she became a psychologist at the research centre of the Blume's Residency for top performance athletes which may be considered as a cradle of Spanish SP, while was also teaching at the Barcelona National Institute of PE. In 1981, she moved to Chicago and got her master (1985) and PhD in Clinical/Social Psychology (1987) with the thesis "Gender Differences in Achievement Motivation in Sport" from the University of Illinois at Chicago. In 1988, Balagué was admitted as Assistant Professor at the Psychology Department of that University while was a clinical psychologist of the Adult Outpatient Psychiatry Clinic at Cook County Hospital and later its Director. Also in 1988, she became Consultant for U.S. Track and Field, travelling with the team to World Championships and Olympic Games (Barcelona-1992 and Atlanta-1996) and becoming the Head of SP Committee in 2013. Her academic career went together with her work as a consultant, namely of the USA Gymnastics, USA Field Hockey, and Chicago Bears Football team. Since 2022, after returning to Barcelona she works as a SP consultant for the Spain's National Artistic Swimming team.
Despite living in USA, Balagué kept contributing to the development of SP in her country, and has been regularly invited to make presentations and lead workshops in different countries of South America and to cooperate with SP associations in this geographical region, also presenting keynotes in Europe, Australia, Asia and Africa, including the Pre-Olympic Congress (Brisbane, Australia, 2000), FEPSAC European Congress (Copenhagen, Denmark, 2003), Latin American Congress of SP (Santiago, Chile,2006), Congress of the International Association of Applied Psychology – Division 12 (Melbourne, Australia, 2010), Congress of the South American Society (Buenos Aires, Argentina, 2011). Dr. Balagué authored book chapters and articles in refereed journals, advised plenty of PhD students in USA and other countries, and imparted doctoral courses at the Universities of Barcelona, Pais Vasco (Spain), Buenos Aires (Argentina), and Chile. As an organizational leader, she was the first President of the Catalan Association of SP and served at APA Division 47 (president, 2012), ISSP (member and vice-president, 1981-1993), IAAP – Division of Psychology of Sport and Physical Activity (Vice-President, 2012), and joined Don Hellison in starting the TPSR, a group aiming at using sport and physical activity as a tool to promote personal and social responsibility in youth.
Among other awards, Dr. Balagué received the Un. Illinois at Chicago Silver Circle Award for Excellence in Teaching (2000, 2004), and the Outstanding Professional Practice Award (Association of Applied SP, 2016).
---
Glyn C. Roberts, Ph.D., Professor Emeritus of Psychology
Institute for Social Science, Norwegian University of Sport Science, Oslo, Norway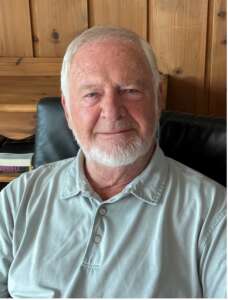 Dr Glyn C. Roberts retired from the Professorial Chair of Psychology at the Norwegian University of Sport Science in 2012. Previously, he was Professor in the Department of Kinesiology (1973-1998) at the University of Illinois. Roberts received his baccalaureate from Loughborough University, masters from University of Massachusetts (1966) and his doctorate from University of Illinois (1969).
Glyn Roberts's research has focused on the motivational determinants of achievement and he has been particularly concerned with the motivation of children in the competitive sport experience. Within motivation research, he has focused on how the achievement goals of individuals affect their cognitive, affective, and behavioral responses in sport and physical activity contexts. He has been on research grants for over 2 million dollars in the US, including being a Primary Investigator on a National Science Foundation grant to investigate research ethics in science. He has been PI on a research grant for 800,000 Krona from the Norwegian Science Council and was recently the Norwegian leader as part of a 4 country research team (EuroFIT) with a research grant from the EU Commission for 6 million Euros to motivate obese men to an active lifestyle. He has over 300 publications, including 15 books and 78 book chapters, and has made over 350 presentations of his research worldwide. Professor Roberts has over 150 invited presentations of his research work including over 50 invited keynote presentations at International Congresses of Psychology and Sport Psychology. He has several distinguished scholar awards, including the Honor Award of ISSP (1997), the Coleman Griffith Scholar Award for 2008 of the Association of Applied Sport Psychology (AASP), a named Distinguished Scholar of the North American Society Psychology of Sport (NASPSPA; 1998), and was awarded the Clark Hetherington Award in 2014, the highest award for distinguished scholarship of the US National Academy of Kinesiology (NAK).
Dr Roberts has considerable international leadership involvement, he is a Past President of NASPSPA (1981-82), Past President of the FEPSAC (1999-2003), Founding President of Division 12 (Sport Psychology) of International Association Applied Pychology (1994-1998), and past President of AASP (2008-2010). He has also served as the Secretary-General of ISSP for 8 years (1985-1993), been on the Board of Directors (BOD) of IAAP (1986-2002) and is currently serving the BOD (2022-2030). He is a Fellow of NAK, a founding Fellow of AASP, and is one of only 6 sport psychologists who have been elected a Fellow of IAAP. He is serving or has served as Editor, associate editor, or member of the Editorial Boards of most of the major journals in the area and was Founding Co-Editor of The Sport Psychologist. His recreational passion is golf and currently walks his daily 10,000 steps with his dog Yaxa.
---
Prof. Dr. Joan L. Duda, UK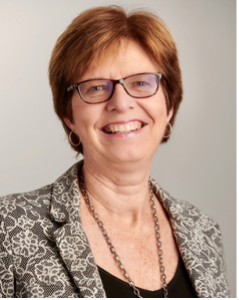 Joan L. Duda is a Professor of Sport and Exercise Psychology in the School of Sport, Exercise and Rehabilitation Sciences at The University of Birmingham, United Kingdom. Born in the USA, she completed her Ph.D. (1981) in Sport Psychology/Kinesiology at the University of Illinois at Urbana-Champaign. Between 1982-1985, Joan was a visiting Assistant Professor at the University of California Los Angeles and then a faculty member for 13 years at Purdue University before moving to the UK.
Professor Duda is internationally known for her research on motivation and the motivational climate, determinants of participation/adherence, optimal functioning and well-being within sport, physical activity, and dance. She is/has been recently Principal Investigator or Co-investigator on projects supported by the European Commission, Erasmus+, the UK Medical Research Council and the National Institute for Health and Care Research to name just a few. She has published more than 350 scientific and applied papers, book chapters, and has (co-) edited two books. Joan is included in the Stanford University's list of the World's Top 2% most widely cited scientists. She has also been a keynote speaker in numerous national and international conferences, including International Society of Sport Psychology (ISSP) events.
Dr. Duda has an extensive background in the development of performance-related mental skills and self-regulation strategies. Based on her long-standing research and applied work in this area, Joan has created the theory- and evidence-based Empowering Coaching™ family of training programs which are being delivered to coaches, parents, teachers, and health care providers in the UK and abroad. Joan has been a mental/life skills consultant for over 30 years, working with athletes, coaches, and parents involved in a variety of sports at different competitive levels (grassroots through Olympic and professional levels). She was certified as a Consultant by the Association of Applied Sport Psychology and listed on the US Olympic Registry when she lived in the USA.
Dr. Duda is the recipient of an honorary doctoral degree from the Norwegian School of Sport Sciences (2008), the University of Thessaly, Greece (2019), the University of Malmo, Sweden (2021), and the Universidad de Nuevo Leon, Mexico (2022). She is listed among eight American female trailblazers in sport and exercise psychology and received the Distinguished Scholar Award from the North American Society for the Psychology of Sport and Physical Activity (2019), which recognizes 'outstanding long-term contributions' and a 'distinguished record of scholarship.'
Professor Duda is a Past-President of the European College of Sport Sciences, the Association of Applied Sport Psychology and Division 12 (Sport Psychology) of the International Association of Applied Psychology. Further, Joan has been a member of the executive boards of the ISSP, the North American Society for the Psychology of Sport and Physical Activity, the Sport Psychology Academy, and Division 47 of the American Psychological Association.
---
Prof. Dr. Jürgen R. Nitsch, Germany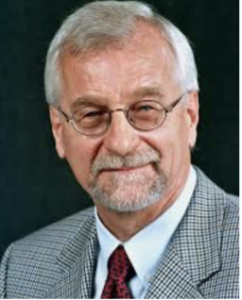 Dr. Nitsch, born in 1940 in Königsberg, has made extraordinary contributions to the field of sport psychology during a long period of time. In 1975, he was appointed full professor for psychology and Head of the Institute of Psychology at the German Sport University Cologne, a position he held until his retirement in 2003. As an academic teacher, he supervised 33 PhD and habilitation theses, 12 of his postdocs received a professorship and several are internationally well-known, e.g. Miki Bar-Eli (Israel, former Vice-President of ASPASP), Dietmar Samulski (Brazil, former President of SOSUPE), Roland Seiler (Switzerland, former President of FEPSAC), and Dieter Hackfort (Germany, former ISSP President).
He has written fundamental contributions for the elaboration of an action-theory perspective as a basic concept in sport psychology. Together with substantial philosophical reflections, including professional ethics, his theoretical contributions strongly influenced the discourse and have been (and still are) significant for the development of the discipline.
Dr. Jürgen Nitsch's high international recognition and respect as a prolific researcher is mirrored in invitations for keynote speeches around the globe, e.g. the ISSP World Congresses 1981 (Ottawa) and 1989 (Singapore), the FEPSAC European Congresses of Sport Psychology 1983 (Magglingen), 1987 (Bad Blankenburg), 1991 (Cologne), 1995 (Brussel) and 2003 (Copenhagen), the FEPSAC 40th Anniversary 2009 (Paris), the IOC Scientific Congress 1984 (Eugene) and the IOC World Congress on Sport Sciences 1997 (Monte Carlo).
As a visionary leader, Dr. Nitsch served as president of the German Association of Sport Psychology (asp, 1985–1989) and was member of the ISSP Managing Council (1985–1993). He served as a permanent member of important research advisory boards in Germany between 1976 and 2002. He also acted as a chairman of several sport psychology congresses, among them the VIII FEPSAC Congress 1991 in Cologne. He was the co-editor-in-chief (with Dieter Hackfort) of the book series Betrifft: Psychologie und Sport (bps), publishing 61 volumes between 1978 and 2002.
Due to his high international reputation, Jürgen Nitsch received several awards: Plaque of the International Society of Sport Psychology ISSP (1991), Distinguished Senior Scholar Award of the European Federation of Sport Psychology FEPSAC (2003), Distinguished International Sport Psychologist Award of ISSP (2005), and Honorary President of the German Association of Sport Psychology asp (2015). All these honours conferred on Dr. Nitsch leave no doubt about his integrity and exemplary character and his outstanding contribution to international Sport and Exercise Psychology.
---
Prof. Dr. Leonard (Len) , Zaichkowski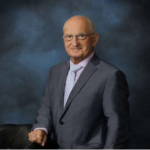 As a professor, researcher, and consultant Dr. Zaichkowsky pioneered sport psychology by bringing cognitive neuroscience and sports performance together as an interdisciplinary science. His research on biofeedback and its application for athletes, especially in elite sports, can be considered to be groundbreaking. Beyond his expertise in psychophysiology and his interest in human performance, Len contributed to built bridges between (sport) medicine and (sport) psychology (see e.g. the book he edited with David. L. Mostofsky, Medical and Psychological Aspects of Sport and Exercise, Morgantown,WV: FIT, 2002). In addition to his scholarly work he was a sport science consultant for a number of sport, medical, military, and business organizations, i.e., a staff psychologist at New England Baptist Hospital, consultant in the NBA, NHL, NFL, MLB, Australian Rules Football, the Spanish men's national soccer team, Real Madrid soccer club, and Olympic sports organizations around the world. He is a member of the United States Olympic Committee Sport Psychology Registry.
Dr. Zaichkowsky, born October 19, 1944, in Sexsmith, Alberta, Canada, is one of the internationally best-known authorities in sport and performance psychology as well as in sport psychology consultancy. For 37 years he was a professor at Boston University with a joint appointment in the School of Education and School of Medicine, until his retirement. From 2010 to 2012 he was director of sport science for the Vancouver Canucks and Pittsburg Penguins of the NHL where he introduced a comprehensive sport science program to the club, including the establishment of a "Mindgym".
Professor Zaichkowsky's engagement for the disciplinary development, dissemination of sport psychology knowledge and methods, and its organizations is outstanding. He is a past-president and fellow of the Association for Applied Sport Psychology (1997-99), a member of the editorial board of the Journal of Applied Sport Psychology, and section editor on psychology for the International Journal of Health & Sport Science. He is on the scientific advisory board for two sport technology companies, CogniSens Athletics, Axon Sports and co-founder of BIOCAM, L. L. C. He has authored or edited six books, published over 100 papers on sport and performance psychology, sports medicine, research design, and related topics in scholarly journals or books as well as numerous magazine and newspaper columns. Additionally he has made more than 300 professional presentations world-wide and makes frequent expert commentary on television/radio (e. g. CBC, NBC, ABC, CNN, NESN, TSN, ESPN), and in the print media such as the New York Times, Boston Globe, Chicago Tribune, LA Times, Washington Post, Wall Street Journal, Edmonton Journal, Vancouver Sun, Globe & Mail, El Pais. Today, Len stays busy advising coaches, teams, and sports organizations on developing athlete cognition. Currently he and his wife live in Fort Myers, Florida (US).
---
Prof. Dr. Sidonio Serpa, Portugal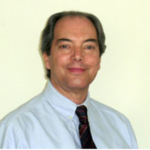 Sidónio Serpa was born in Lisbon, Portugal, in 1952. He has been a gymnast and gymnastics coach in the main sports clubs in Lisbon. Later, he became a licenced Sport Psychologist. He has a degree in Physical Education and another one in Psychology. He got his Ph.D. with a thesis on Sport Psychology at the Faculty of Human Kinetics of the University of Lisbon where he has worked for 45 years, became Full Professor of Sport Psychology, and director of the Laboratory of Sport Psychology. Now he is Full Professor at Lusofona University of Lisbon, Faculty of Physical Education & Sport.
Prof. Serpa has published at National and International level, and presented lectures in Europe, North and South America, Asia and Africa. He has been also Invited Professor in several universities in Europe and Macao, China, and was one of the international teaching staff members of the European Master of Sport & Exercise Psychology for more than 20 years, since its inception in 1996.
As a sport psychologist he was a member of the staff of the Portuguese Sailing Team in the Atlanta and Sydney Olympics. Among his activities as an applied sport psychologist, Serpa had consultancy interventions with top level athletes and coaches of several sports. Since 2004 he is member of the European "Forum of Applied Sport Psychologists in Topsport-FAST".
In 1993 he organized the Sport Psychology World Congress in Lisbon. In that occasion he was elected for the ISSP Managing Council and in the quadrennial 2009-2013 he became ISSP President. He was also the Chair of the 2013 ISSP World Congress, in Beijing, and of the 2011 European FEPSAC Congress in Madeira Island, Portugal.
In 2009, he received from the Association of Applied Sport Psychology-AASP (USA) the "AASP Distinguished International Scholar Award" and from the Technical University of Lisbon the "Academic Merit Diploma". In 2019 he received from the FEPSAC the Ema Geron Award. The Iberian-American Society of Sport Psychology nominated him Invited-Member. The Sports Secretary of the Portuguese Government nominated him "Ambassador for the Sports Ethics".
In the field of sport psychology, Sidonio Serpa is recognized as one of the most fair and professional experts. He has always shown a great sense of responsibility in holding the highest levels at the international level.
Therefore, his name in the ISSP Hall of Fame would honor his career and outstanding contribution as well as it would inspire sport psychology professionals in the future.